Viewing Records
Last Updated: March 02, 2020
Published: February 27, 2020
When looking at needs or offers in any list view (My eXchange, Needs and Offers Repository, or Advanced Search), there are two different ways to view a record. Each way will provide slightly different information.
First, you can click on the plus sign next to each entry to expand the list.

This will expand the view to include more information about the entry without taking you away from the list view.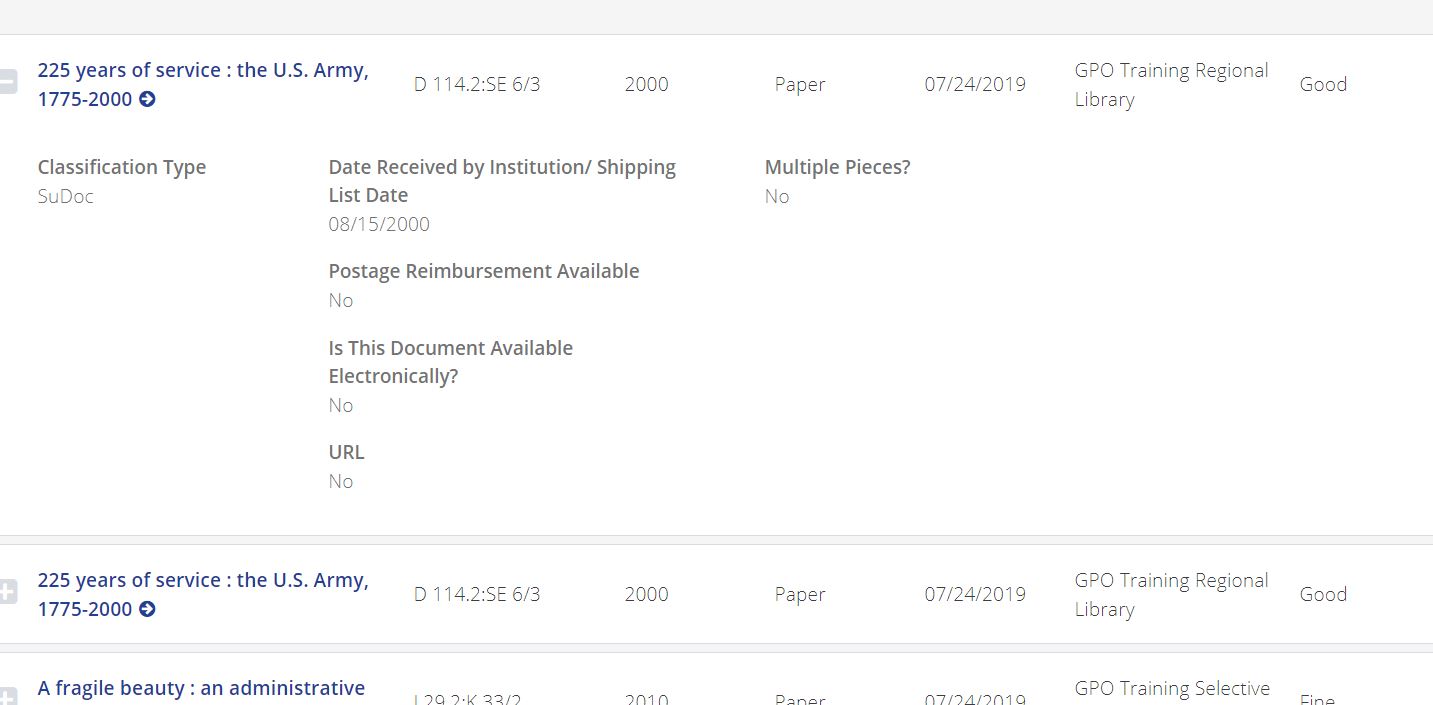 You can also click on a title in the list view. Doing this will take you to another page where you can view the record of the need or offer and a transaction log that provides information about the submitting library. You can also request an offer, copy the item, and message the submitting library from this page.