FDLP eXchange Tips of the Week
Details

Last Updated: May 24 2019
Published: April 11 2019
Each week, GPO will bring FDLP eXchange users a new tip to help you navigate FDLP eXchange.
Recent Tips
Tip 32: Disaster Recovery and Digitization
Did you know that you can specify which of your needs are for disaster recovery or digitization? From the manual input page, just select "Yes" for either option (or for both.)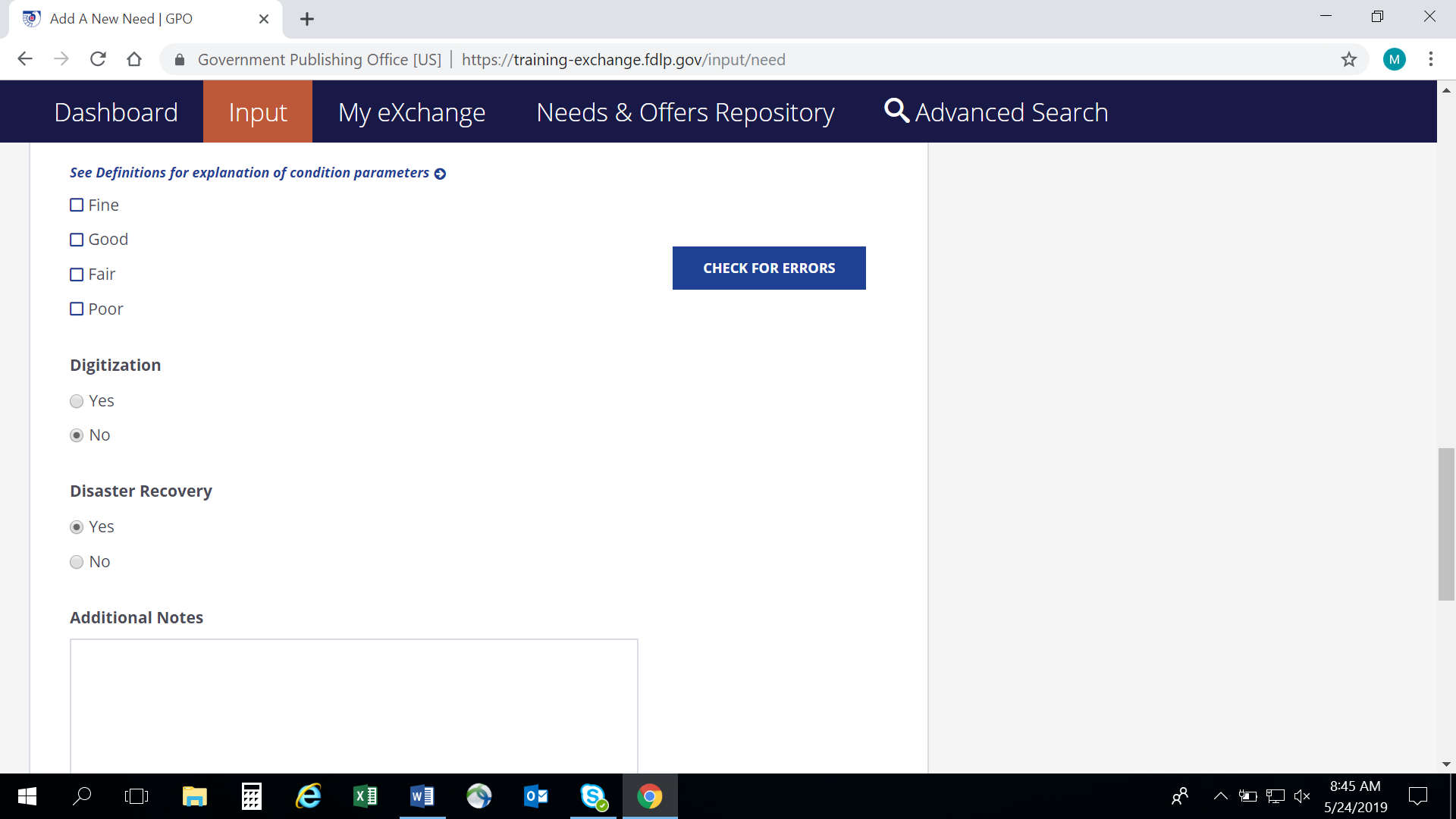 When you do this, your Needs will be designated with a symbol for either Disaster Recovery (a red cross) or Digitization (a blue computer.)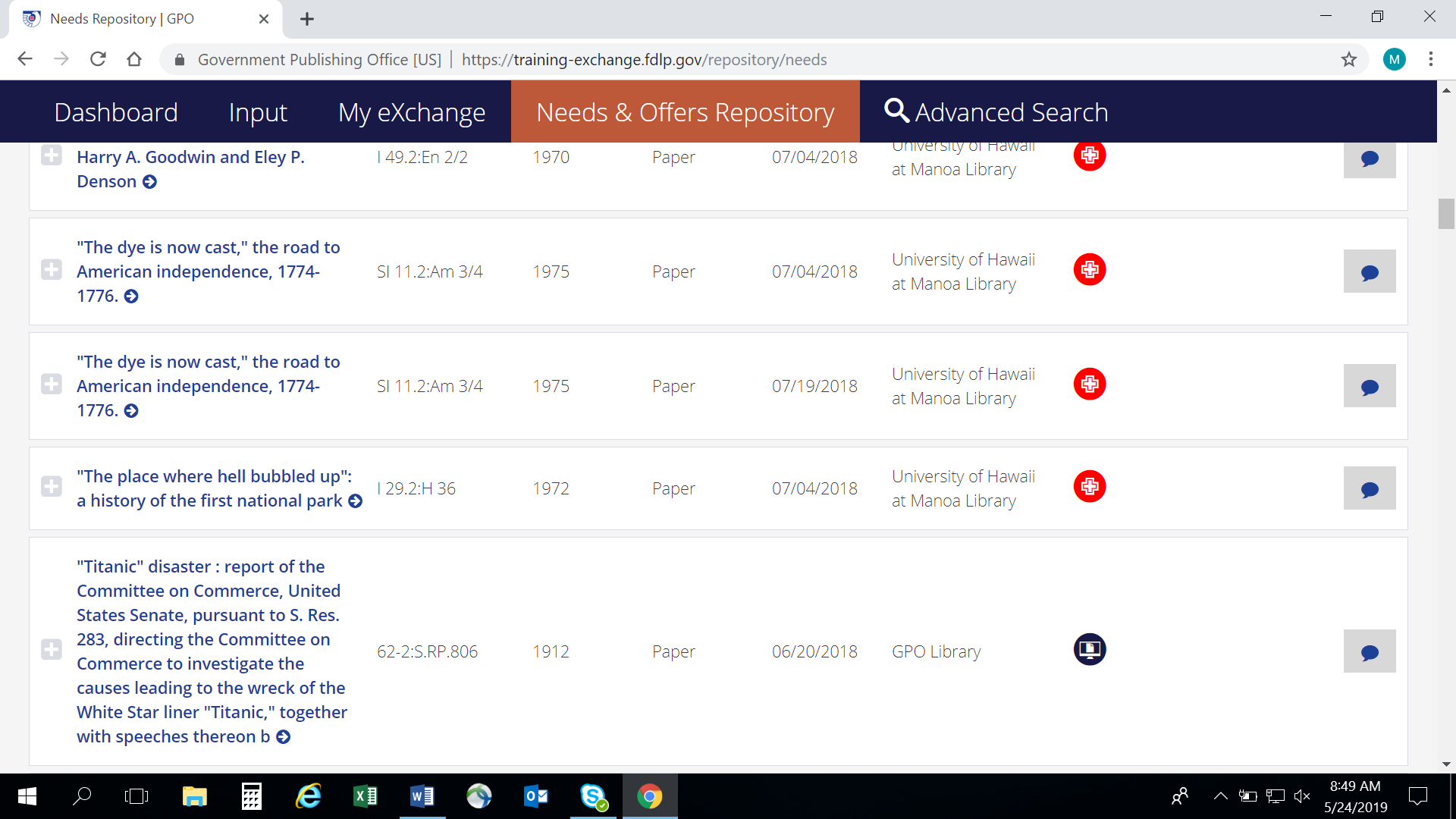 These designations can also be used as filters in both the Advanced Search and the Needs and Offers Repository. The disaster recovery filter allows you to see what libraries who have suffered a disaster need to replace. If you have an extra, you can copy an offer to potentially match. Similarly, you can use the digitization filter to see what others need for digitization projects. (See Tip 22- Copying Needs as Offers for more information.)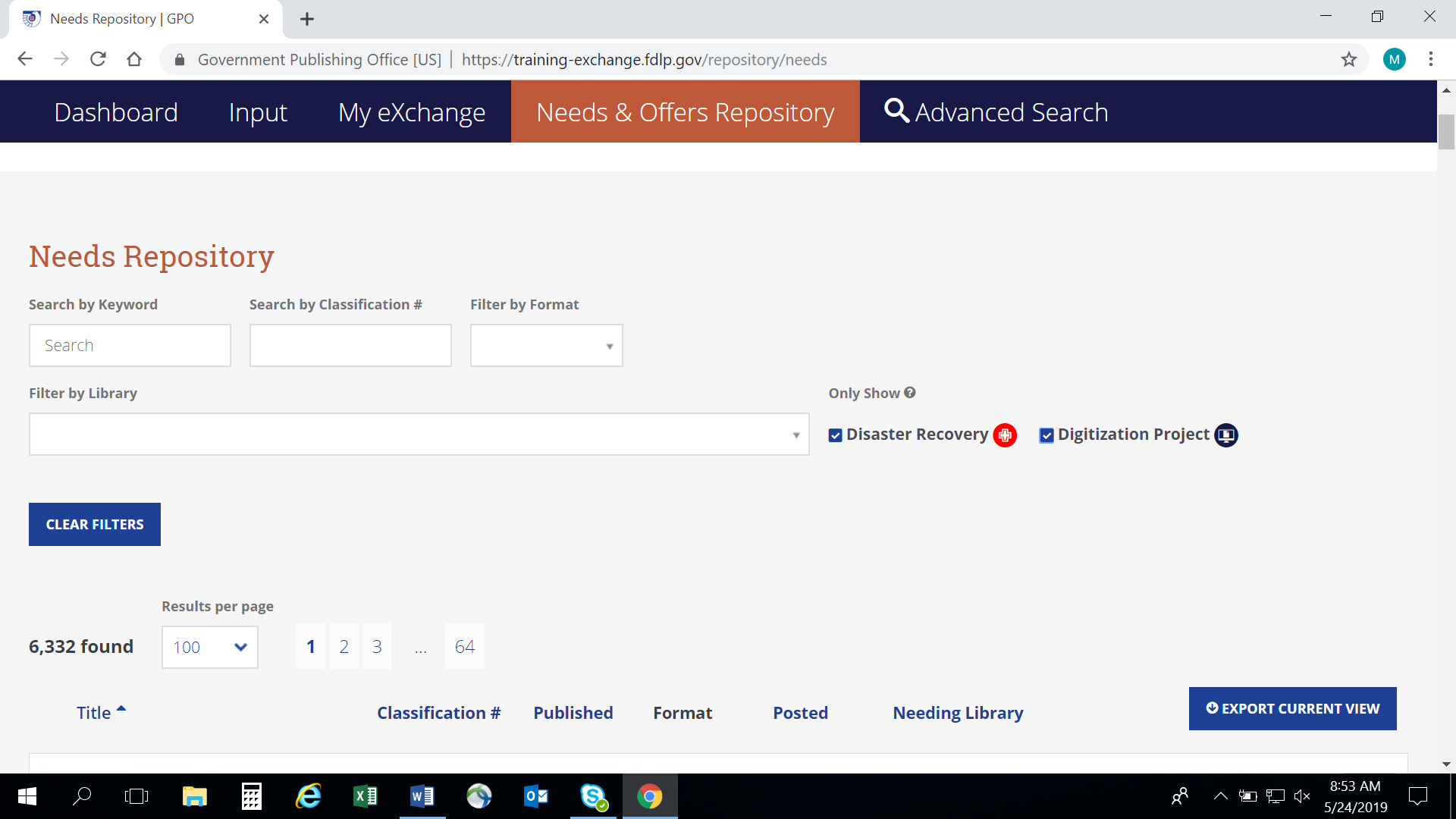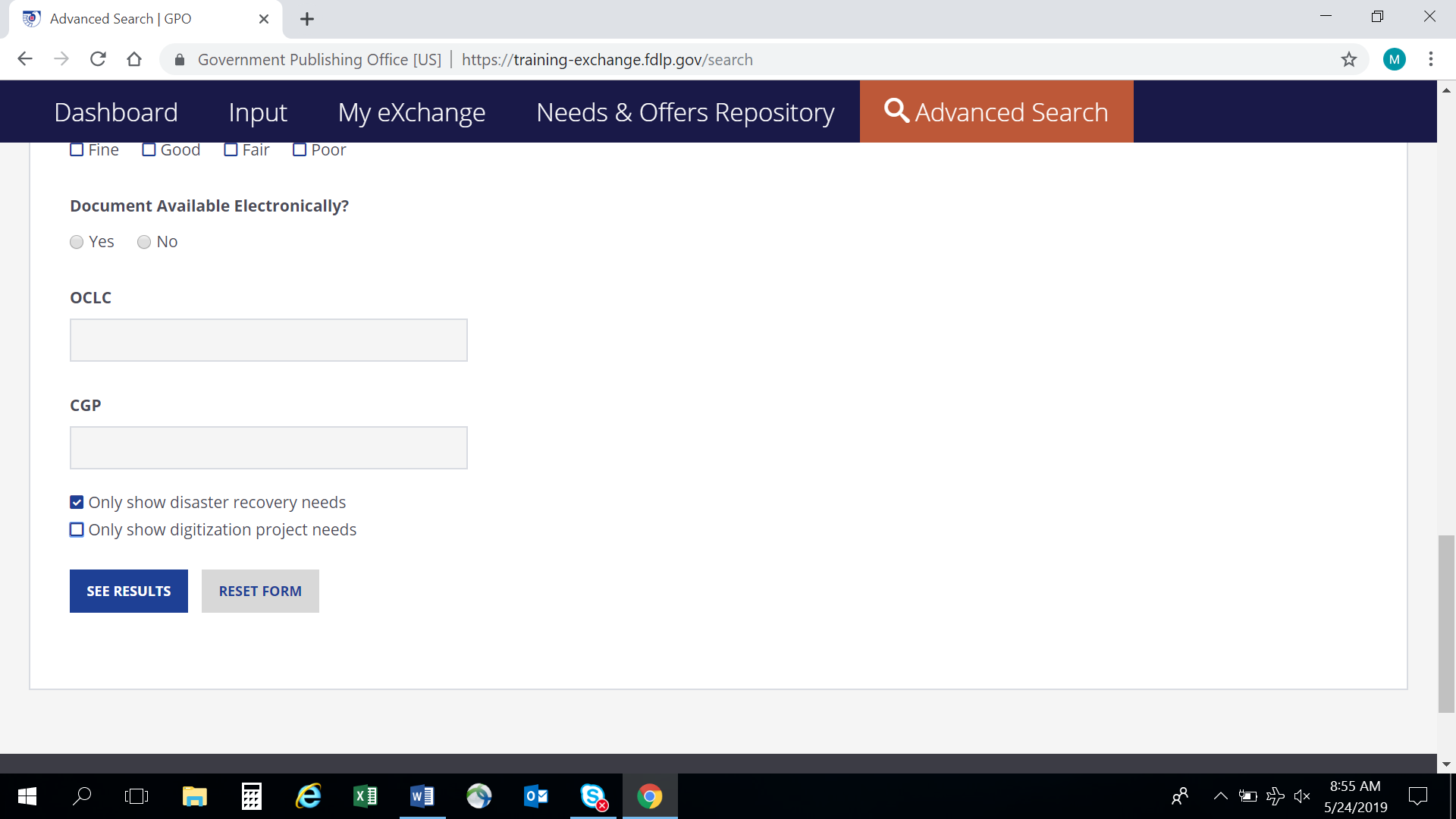 There are a few bulk actions that were included in FDLP eXchange to decrease users' workloads. Based on user requests, GPO is investigating enhancements that will provide additional bulk functionality.
There are currently two types of bulk actions available to use in FDLP eXchange.
Inputting Needs and Offers: Needs and Offers can be uploaded into the system in bulk using a spreadsheet. See Tips 23, 29, and 30 for more information.
Regional Review: Regional libraries can either accept or pass items submitted by selectives in bulk. This can be done from the Review Offers page. Note that disallowing items cannot be done in bulk, because it is assumed that Regionals will provide selectives with reasons for disallowing, and each will need to be done individually.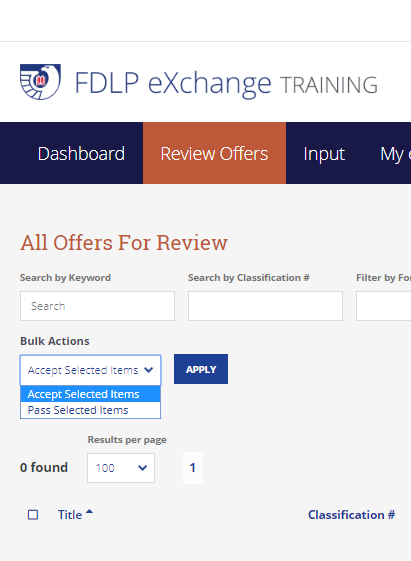 Planned enhancements include the ability to change status on items to include:
Mark as Discarded
Mark as Kept
Mark as Mailed
Mark as Received
Mark as Removed
Additionally, GPO is working to provide the ability to mark other libraries' offers in a search results list and request those items in bulk.
Administration of Your Account