Two Weeks Left - Survey on U.S. Code Annual Supplements
Details

Last Updated: May 06 2019
Published: May 06 2019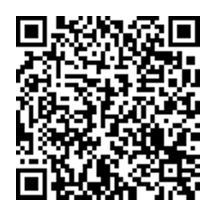 There are just two weeks left to participate in the survey of Federal depository libraries on the use of the United States Code (USC) (Y 1.2/5:) and its supplements. GPO's Office of the Superintendent of Documents is working with the Office of the Law Revision Counsel (OLRC) of the U.S. House of Representatives to conduct the survey. OLRC is the office that produces the USC, and they are investigating whether it can be produced more efficiently by eliminating printed USC annual supplements.
The USC and its annual supplements have been distributed through the FDLP since 1940. Today nearly 700 depository libraries receive the tangible version of the USC, and nearly 1,000 select the online format. This makes Federal depository libraries well suited for offering comments and responding to the survey.
The OLRC wants to continue to serve the needs of its users, and your completion of the survey will provide important feedback. The Superintendent of Documents encourages all depository libraries to participate.
Please complete the survey by May 20, 2019. You may review a copy of the survey before you begin. Use this QR code to open the survey on your mobile device.