Homeland Security Digital Library
Details

Last Updated: April 21 2016
Published: April 21 2016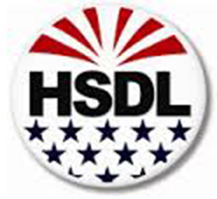 Need information on natural disaster planning or how the Federal Government handled the aftermath of a tornado? The Naval Postgraduate School's Homeland Security Digital Library (HSDL) is now your source for this information. In September 2015, HSDL completed the transfer of 23,000 resources from the Federal Emergency Management Agency's (FEMA) Lessons Learned Information Sharing (LLIS) program into the HSDL public and full collections.
Now these emergency management resources are searchable in one location along with other related homeland security documents already available through HSDL. Among the topics covered by resources in the LLIS collection are:
Lessons learned
Innovative practices
After-action reports
Guides
Hazard and core capability trend analyses
Grant case studies
The LLIS program will continue to produce new content which will also be made available through HSDL.
Through the U.S. Government Publishing Office's (GPO's) partnership with the Naval Postgraduate School, Federal depository libraries are eligible for access to HSDL's Full Collection, which contains over 160,000 homeland security related resources and the LLIS collection. All the resources added to the collection are selected and reviewed by a team of librarians and subject matter experts at HSDL. A few highlights of the types of resources available include
Policy and strategy documents
GAO reports
Theses and research reports from U.S. Federal academic institutions
Reports and research from a wide variety of Federal agencies
Hand-selected lists of documents on current homeland security issues
Take advantage of your depository access to this great resource! Sign up for access to HSDL for your library and users by completing the HSDL validation form.