Have You Tried FDLP LibGuides?
Details

Last Updated: June 26 2018
Published: June 22 2018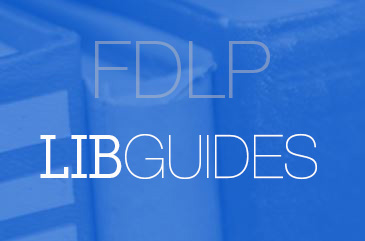 In October of 2017, the Federal Depository Library Program launched its very own LibGuides website. The site contains educational guides that serve the purpose of informing all users about a wide variety of topics. From 'Natural Disasters' to 'Presidential Documents,' there are many resources you can choose from. The collection currently includes 13 Guides – and growing!
In addition to existing resources, users are able to submit their own guides to be considered for use by the public. In order to make things interesting, you have the option of adding images and media in the form of video to make the information come to life for each user. Each guide is crafted so that the reader will be able to learn and even share the information that is displayed. If you are interested and would like to submit a guide to be reviewed, visit the Guide Submission page.
Contact the LibGuides Team with questions or comments.