GPO Joins the Civics Renewal Network
Details

Last Updated: February 29 2016
Published: February 24 2016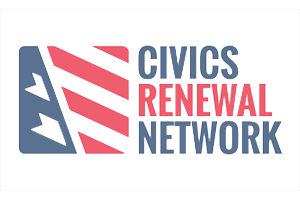 The U.S. Government Publishing Office (GPO) is pleased to announce that it is now a contributing partner in the Civics Renewal Network (CRN). CRN was formed in the spring of 2013 at the University of Pennsylvania's Annenberg Public Policy Center with the goal "to raise the visibility of civics education and to make high-quality resources more accessible to teachers through a one-stop website." The alliance that began with twenty-six nonpartisan, nonprofit organizations serving as charter members recently expanded its membership opportunities, and GPO is delighted to be part of the organization.
As a contributing partner GPO will make available, through the CRN website, K-12 resources that support civics education. The resources will be for the free use by teachers, students, and parents and can be found by searching subjects, grades, resource type, standards, and teaching strategy. Ben's Guide to the U.S. Government will be a major contribution for GPO, but only one of several.
GPO also will promote the CRN and Constitution Day — its major celebratory event. Constitution Day is September 17th, and many Federal depository libraries plan activities to celebrate it. Let us know if you are doing something special to commemorate the signing of the U.S. Constitution by the delegates of the Constitutional Convention.
GPO joins four other Federal agencies already represented in the CRN: Administrative Office of the U.S. Courts, Library of Congress, National Archives and Records Administration, and the National Endowment for the Humanities. GPO is gratified to be part of the Civics Renewal Network that has civics literacy at its core, as it is in step with the purpose of the Federal Depository Library Program and GPO's mission of Keeping America Informed.