Ben's Guide to the U.S. Government: Updates and Next Steps
Details

Last Updated: August 26 2015
Published: August 25 2015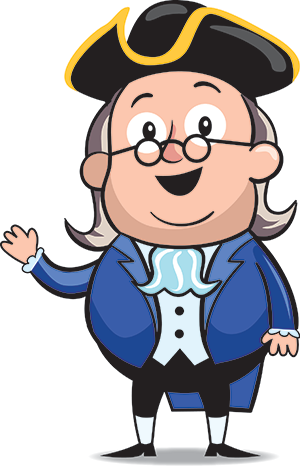 The redesigned site features new and enhanced content, an updated infrastructure that will allow us to develop the site to become fully responsive to both desktop and mobile devices, and a modernized look that has been optimized for an intuitive learning experience.In April 2015, the U.S. Government Publishing Office (GPO) relaunched its educational website, Ben's Guide to the U.S. Government.
We used the launch of the site as an opportunity to gather feedback from the Federal depository library community and those students, parents, and educators who are frequent users of the site. During the last several months, we have received almost 200 comments and suggestions via the site's Feedback Form, through the askGPO service, from our FDLP Academy webinar on Ben's Guide, and from our booth presentation at the 2015 American Library Association's Annual Conference in San Francisco, CA.
Several themes emerged from the feedback, which included specific requests for:
More games, printable activities, and interactive features
Additional educational content
Enhanced graphics (e.g. more graphics in place of text)
Graphics that can be downloaded and used by libraries and educators to link to Ben's Guide from their sites
The Ben's Guide team has developed a list of near, mid-, and long-term site enhancements in response to this feedback.
In the near term, or approximately the next three months, you can expect to see the following:
Graphics that can be downloaded and used by libraries and educators to link to Ben's Guide from their sites
A glossary of important vocabulary words used on the site
Printable activities, such as crossword puzzles and word searches
Links to U.S. Capitol Visitor Center resources
Other enhancements planned for the site include:
A new Learning Adventure on Federal versus State Government
Coloring pages
Quizzes
Interactive games
Since April, we have been using Google Analytics to monitor and analyze site usage. In the first three months, data indicates that there were almost 1.5 million page views. In addition, Google Analytics identified more than 5,000 external websites that link directly to Ben's Guide. We will continue to analyze the data to develop a clearer picture of site use and performance in the coming months.
Federal depository libraries have the opportunity to order free Ben's Guide bookmarks for use in the library. These come in packages of 25 with a four package limit. GPO encourages all depositories to order and share these bookmarks to promote the new Ben!
We continue to receive feedback and suggestions and thank all who have contributed their ideas so far. If you haven't yet visited the new Ben's Guide, go to http://bensguide.gpo.gov/, and let us know what you think.