Wit and Wisdom from FDLP Veterans
Details

Last Updated: August 26 2015
Published: August 25 2015
Throughout the history of the Federal Depository Library Program (FDLP), many librarians have made a supremely positive impact on the public's access to U.S. Government documents. The FDLP community is fortunate to have many wise veterans who possess stellar knowledge of and passion for the Program. In this issue of FDLP Connection, three FDLP rock stars, who have spent their careers in Government documents, share their insights and memories with the U.S. Government Publishing Office (GPO): Dan Barkley, John Phillips, and Mary Prophet. We hope you enjoy their reflections, humor, and insights.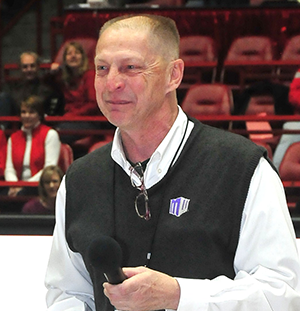 Dan Barkley
Dan Barkley has been the Government Information Librarian at the University of New Mexico (UNM) for 19 years. In his 33 years in Government documents, he has served the public all over the country, holding previous positions at Wake Forest University, the University of Kansas, the University of Kentucky, and Miami University. Dan humorously paraphrases one of history's greatest baseball players, Satchel Paige, by saying,
"I ain't never worked. I've just always been a documents librarian."
Of course, when describing how the FDLP has evolved over the years, Dan immediately mentioned the technological changes. He recalled processing shipments with mimeograph reproductions; GPO issuing the first CD-ROM, "Census Test Disk #2;" and UNM becoming a "gateway" institution for the GPO Access website, to name a few. Dan also recalled many sleepless nights spent with the Depository Library Council (DLC) working on resolutions and statements to the Public Printer and the DLC Secretary working feverishly on a typewriter.
Dan warmly spoke about his years in Government documents and the long-lasting friendships he has made, saying,
"I have seen many raise their families, shared their joys and sorrows over life events, and the laughter—oh my, the laughter we have had. And the passion each of us had (still has) for GPO and the FDLP."
He also talked about the fun he has had over the years, noting things like his first DLC Meeting in 1987 where more seasoned GovDocs veterans "initiated" him into the "club" by getting him to ask the then Superintendent of Documents, Don Fossedal what he did to earn his $87,000 salary. Dan also recalled taking then Public Printer, Mike DiMario to the Bronx to watch the New York Yankees play and how former GPO employee, Joe McClane, took a group of folks attending GPO's first Interagency Depository Seminar around D.C., sharing Washington history and stories. And he made certain to mention that he vividly recalled when, "John Phillips slapped me."
When asked to share advice with young or accidental GovDoc'ers, Dan shared,
"Don't give up on the FDLP. Work as hard, if not harder, than we have to keep this program alive for the American public. It is an essential building block of the democracy and freedom we enjoy. And enjoy every sandwich."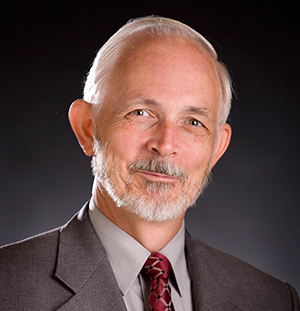 John Phillips
John Phillips has spent 44 years in Government documents: two years as a student, 41 years as a librarian, and one year in his current, retired, half-time position.
John began as a student shelver in 1969 in the Edmon Low Library at Oklahoma State University (OSU) and was transferred to the Documents Department in 1970. He graduated with Master's Degrees in History (1972) and Library Science (1973) and then became the Assistant Documents Cataloger with the faculty rank of Instructor at OSU. In 1989, John took over as Department Head when his wife (who had been his department head in the Documents Department) became the Head of the Science and Engineering Division at the Library. In 2004, John achieved the faculty rank of Professor and retired 10 years later, but is back working half-time on a maps project. If you know John, you know that he has taken his position and responsibility very seriously, contributing a lot to the field of librarianship, and you also know that he has done it with wit and charm.
When asked about the changes he has seen over the years in the FDLP, John, of course, talked about the evolution from print to digital. In commenting on this shift, John shared, "Even though the method of delivery has changed, the premise remains the same: Bring the work of our Government to the citizens of the United States." Further, John shared this historical timeline of the FDLP:
"I grew up in documents with dozens of boxes arriving each week, and it was like Christmas to open them to see what is inside. Being a history major made working in documents similar to working at the National Archives and getting to see all the treasures that came in the boxes."
The DLC is very near and dear to the Phillips family. Recalls John, "The DLC started the year I began in 1973, and the American Library Association's Government Documents Roundtable (GODORT) was a mere year old. I was on the first Superseded List committee set up by the DLC. My wife was appointed to the DLC (1986-1989) and was elected chair. Years later (2002-2005), I was also appointed to the DLC and elected chair. To build on that, our son Mark was also appointed to the DLC (2011-2014)."
John was faced with his first hard reference question right out of the gate in 1973. Miscommunication between him and a patron led to John researching intensely and unsuccessfully for resources related to "laws on youth in Asia" when the patron really needed information related to "Euthanasia." Reflecting back on that experience, John reported that to be the time when he learned a lot about the importance of the reference interview.
When asked to provide new or accidental GovDoc'ers with advice, John had these pieces of wisdom to share:
Develop knowledge of who in your state has the larger collections so you know where you can refer questions. This may not be only your Regional.
Visit a large collection if yours is small, and see what it contains.
Find out who in your library or state is that "gray haired librarian" who has that knowledge of documents that can be tapped for learning.
Find out who is a documents librarian that can serve as a mentor. Check with GODORT or GPO for help in finding one.
What are the books and articles that have been published that cover the collection of agency material? Sears, Robinson, McClure, Morehead, Schmeckebier, Boyd and Rips, etc. can be read to see how agencies started and what they contain.
Look at the paper sources that are now digital and learn how to use them and that will give you an advantage when you use their online version.
If you can go to someone in your library for help, don't give them the question and walk away. Stay around to learn how it was answered. Just like in class, write down things for later reference. Be interested in learning why you cannot find the answer. Look for the answer after they have left. Send out an email to the patron saying that this is what you did to find the answer and what else needs to be consulted.
Being a good reference librarian is having a knowledge that has been built up over time. Google can help as can Wikipedia. There are many times primary sources are attached to their articles. If you use email distribution lists to help a patron, follow up with the person answering the question to see how they answered it.
In closing, John said, "By far the most satisfying aspect of working on Government documents is matching a person with their information need. With Government publications, it goes far beyond the local institution. Our role is to match our public, including the citizens of our state and Nation, to their information needs."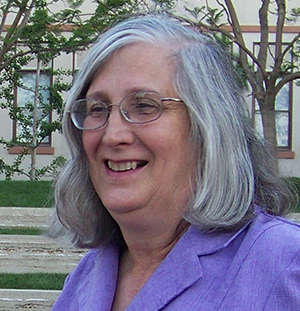 Mary Prophet
Mary Prophet is the Deputy Director at Denison University's William Howard Doane Library in Granville, Ohio and has spent 37 and a half years in Government documents – 2 and a half as support staff and 35 as a librarian. Her love of Government documents began in 1975 while serving in the documents processing role. During this time, Mary attended library school at Kent State University where she performed an independent study of Federal documents using Denison's depository collection as her laboratory. She officially became a Reference Librarian responsible for Government documents in 1980.
When reflecting back on the changes she has seen in the FDLP, Mary recalls the 1977 Biennial Survey concentrated on processing, housing, and access to print and microforms. Biennial Surveys in the early 1980s began addressing the availability of computers and access to bibliographic utilities. Mary also noted that Council Resolution #13 in 1980 requested of GPO the distribution of non-print materials including videos, slides, sound recordings, and machine-readable tapes to depositories. Fast forward ten years, and the first electronic shipping list was distributed in 1990.
Mary shared a particularly interesting story about a summer during the 1980s, at the height of apartheid, when Denison used to host students from South Africa for their orientation to American college life. One day, Mary encountered one of these students standing in front of the Hearings from the Committee on Foreign Relations, just where the Hearings on South Africa were shelved – banned publications in his country. Tears were in his eyes when he learned that he could not only read banned commercial publications here but all types of Government information was freely-available to all. Of this experience, Mary said,
"This experience brought home the full value and importance of the FDLP. I wish everyone who ever doubted the value of our FDLP could have been there to experience the deep emotion, wonder, and gratitude expressed by that student."
When asked to share advice with new or accidental GovDoc'ers, Mary had much to share.
If your state has a Government Documents Round Table group, join, attend, and participate. You will find mentors (experienced librarians) and co-mentors (people at similar levels to learn with). If you hold office, present programs, or serve on committees at the state level, you will gain valuable experience to later tackle activities on the national level.
If you don't have access to a local documents group, visit other depositories, and make friends.
Make sure you are subscribed to the GOVDOC-L listserv.
If you have an innovative idea, look for support, and try to implement it. Don't be discouraged if your idea takes a long time to implement. If your big ideas don't get any traction, break them down into smaller pieces. Always have a well thought out Plan B, and outline a Plan C.
The entire staff at GPO is aware of and grateful for the long line of Government information professionals that have served and are currently serving the public with FDLP resources. The Program wouldn't be what it is today without you, and we thank you!