Depository Spotlight - Toledo Lucas County Public Library
Details

Last Updated: March 01 2019
Published: February 28 2019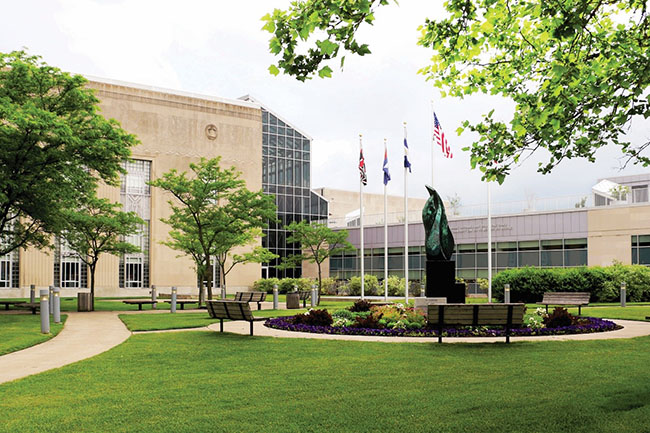 The Toledo Lucas County Public Library joined the Federal Depository Library Program in 1884. That's over 135 years of serving the public with Government information! Lucas County's population was 441,815 according to the Census 2010 Demographic Profile. The library's Toledo, Ohio location makes it ideal for providing the community with a range of Government services from the Federal down to the local level, including:
Full Service Passport Acceptance Agency (ranked #1 facility in the country by the Department of State in 2017).
Voter Registration and Absentee Ballot Application provider.
Programming partnerships on the opioid epidemic with community and state officials.
The public library makes their vast, 8,600 linear foot document Federal depository library collection available to all. The physical and digital collection is actively promoted through displays and through their reference services. Library staff use social media to reach out to their community even during times like the extreme cold of January's polar vortex, which shut down area schools and businesses.
The staff at GPO thanks the Toledo Lucas County Public Library for all the outstanding outreach to the community and connecting people to local, state, and Federal government services.