New York State Library
Details

Last Updated: June 26 2018
Published: June 22 2018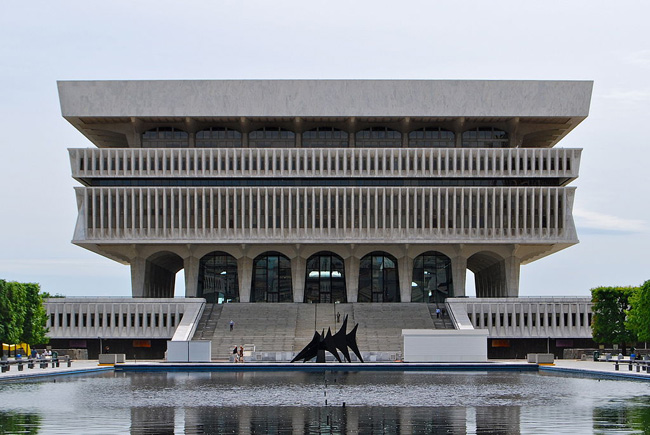 Many libraries in the Federal Depository Library Program have a long history of service – a few even have roots back to colonial America – but not many have as much history as the New York State Library in Albany. This month, we salute the library, which was created on April 21, 1818 when a bill to "establish a public library at the seat of government" was passed in the New York State Senate and signed into law by Governor DeWitt Clinton.
At that time the early outline of the statutory system for deposit of Federal Government documents was taking shape in the form of an 1813 Joint Resolution which directed that copies of certain Congressional documents be distributed to each executive and branch of the legislature of every state and territory (as well as to colleges and universities and the Library of Congress). Based on this allocation and subsequent legislation in the 19th century which formalized depository designation, the New York State Library traces its collection of Federal Government publications to its founding in 1818, when the legislature's accumulation of documents was apparently directed to the library. A history of the State Library, For the government and people of this State: a history of the New York State Library, by Cecil R. Roseberry, (Albany: New York State Education Department, 1970) says, "By January 1819, at the time of the first report from the New York State Library, it was said that 'a good start had been made toward accumulating the statutes and documents of sister states and of the Federal Government."
Following the passage of the 1962 act that created regional depository libraries, the New York State Library was designated as a regional by Senators Jacob Javits and Kenneth Keating, making an earlier effort to provide service to depositories in the state official. Today the library works with New York's 65 selective depositories to assure access to Government information. Melissa Destefano currently serves as Regional Depository Coordinator.
Throughout this anniversary year, the New York State Library is planning events and exhibits to celebrate its historic service to the public, including its service as a depository library. Details of anniversary events are available on the library website.
GPO congratulates the New York State Library on 200 years of service and 200 years of Keeping America Informed.