Depository Spotlight: Allen County Public Library, Ft. Wayne, IN
Details

Last Updated: October 10 2017
Published: October 06 2017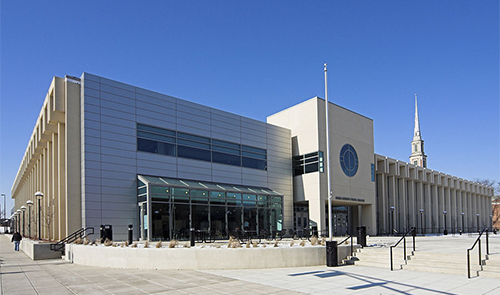 Public libraries have long-provided information and services that are important to their community, which would not otherwise be available. The latest Depository Spotlight is on Allen County Public Library (ACPL) in Ft. Wayne, Indiana. ACPL is honored for identifying a significant need in the local community and using Government information to fill that need.
ACPL was designated as a Federal depository in 1896, only one year after the library was established. Originally named the Fort Wayne Library, it began with 3,606 volumes in a room at the City Hall. ACPL has grown to consist of the main library in downtown Fort Wayne and 13 branches throughout the county. Fort Wayne sits in the northeast corner of Indiana only miles from both Ohio and Michigan. It is Indiana's second largest city, with a population of 255,000, and the seat of Indiana's largest county with a population of 355,000.
ACPL is renowned for its genealogy collection, which is the largest public genealogy collection in North America. The Fred J. Reynolds Genealogy Department is home to more than 350,000 printed volumes and 513,000 microfiche and microfilm items. The collection contains many Federal non-depository and depository publications including:
All surviving 1790-1930 Population Schedules, Extant Mortality Schedules, 1850-1880.
Extant Schedules of Civil War union Veterans and Widows and numerous Census publications.
National Archives passenger lists and indexes and microfilmed service and pension records from the Revolutionary War through the Philippine Insurrection.

Selected Agricultural & Manufacturing Schedules.

Indian Schedules 1885-1944.
Slave Schedules 1850-1860.
Indexes to Compiled Service Records for all States.

War Department Records of Confederate Prisoners.

The National Union Catalog of Manuscript Collections: Resume of Activities.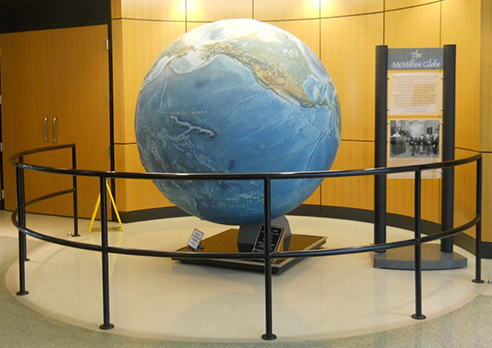 The Genealogy Center website provides detailed information about their vast holdings. The Genealogy Center is not the only service which makes ACPL deserving of recognition as a spotlight library. The depository also serves as the only source of publicly-accessible law and legal information in Allen County. The library provides free access to a wide range of legal publications received from the U.S. Government Publishing Office as a member of the FDLP. In addition, the staff uses legal resources in their collection from commercial publishers and have assisted patrons by preparing packets of court filing documents for a fee. These popular packets have documents related to divorce, child support, name change, and family law matters. The library has become the go-to source for do-it-yourself legal information. The library also sponsors, "Talk to a Lawyer Day," where individuals who cannot afford to consult an attorney can meet with one for free.
Congratulations to Allen County Public Library for their dedication and efforts to provide local residents with access to free legal resources and for their use of Government information to enable genealogical researchers access to historical data which helps link their family's past to the present. It is with appreciation for providing these services and resources that ACPL is honored as a depository spotlight.