Hilton M. Briggs Library, South Dakota State University
Details

Last Updated: February 20 2015
Published: November 05 2014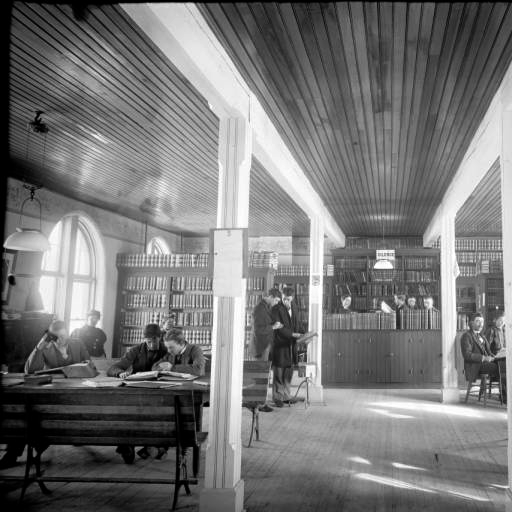 What is a quasquicentennial? It's a 125th anniversary, and that is what the depository at the Hilton M. Briggs Library, South Dakota State University (SDSU), celebrates this year! In 1889, the same year that South Dakota became a state, the library became a Federal depository library. South Dakota State College was established in 1881. The depository is now at the Hilton M. Briggs Library and is under the provision of land grant colleges. It is the oldest and largest depository library in the state.
Under the leadership of Depository Coordinator Vickie Mix, the library's Federal documents collection numbers over 573,000 in tangible formats, and it also provides access to electronic Government information sources. In addition, Briggs Library assists the South Dakota State Library by serving in the State Library State Government Publications Distribution Program. Services are provided for the SDSU community and the general public, in support of both the Federal Depository Library Program (FDLP) and the library's overall mission to inspire "lifelong curiosity." That curiosity can be satisfied by consulting the library's online guides with extensive and updated information on Federal documents and Web sites or by visiting the library in person to browse the collection and receive help from the highly-knowledgeable depository staff. Those who need a little more time for their research can check out most depository publications for further reference and leisurely reading at home.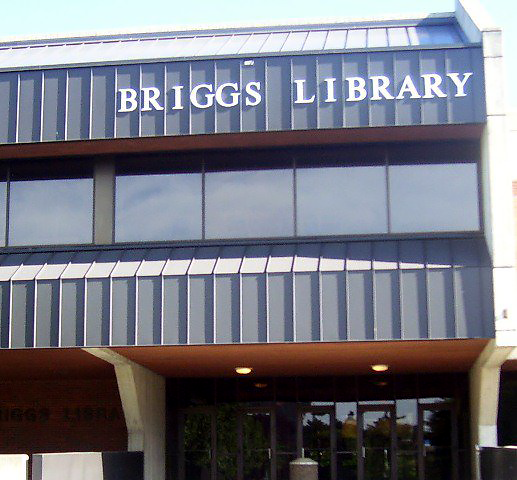 Hilton M. Briggs Library has been named one of the top 100 Social Media Friendly college and university libraries. Library events and information can be found on Facebook, Twitter, YouTube, and Pinterest. For example, did you know that South Dakota tweets more about burgers than pizza? Or you might be interested in watching a student read aloud from a banned book on the library's YouTube channel. Have you ever made a book tower out of the United States Code? Briggs Library has. You can see an amazing variety of book sculptures made from Government documents on the library's Facebook page.
The library's 125th anniversary as a Federal depository library was celebrated in early October with an event featuring remarks by Senator Tom Daschle and the U.S. Government Printing Office's (GPO's) Chief of Staff, Andy Sherman. Mr. Sherman presented the library with a plaque commemorating their historic 125 year milestone.
The depository collection at Briggs Library has been and remains an important resource for the Jackrabbits of the university community and for the people of Brookings and South Dakota generally. From a reading room in the SDSU Experiment Building, through the Lincoln Library building, and on to the current 21st century H.M. Briggs Library's research collection, a common thread has been the library's participation in the FDLP. GPO congratulates the library on this milestone anniversary and their commitment to providing Government information to the people of the state. We look forward to another 125 years to come.