Increasing and Safeguarding Free Public Access to Government Information
Details

Last Updated: September 25 2015
Published: August 25 2015
Written by Hallie Pritchett; DLC Chair; Head, Map and Government Information Library; University of Georgia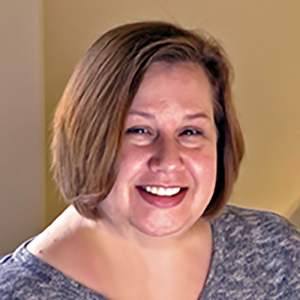 Where has the summer of 2015 gone? Although it is barely August, many of us are already gearing up for the start of the school year, if not the football season (as of this writing, Georgia is ranked 9th in the preseason polls – go Dawgs!). October will be here before we know it; Council and GPO are hard at work preparing for the 2015 Depository Library Council Meeting and Federal Depository Library Conference. I hope all of you are planning to attend either in person or virtually; this promises to be a very interesting and enlightening meeting.
Summer in Georgia marks two significant Government documents-related anniversaries for the UGA Libraries. This is the 12th anniversary of the July 2003 arson fire that damaged or destroyed significant portions of our Government documents collections and did millions of dollars of damage to our Main Library building. While the bulk of the recovery operation has long been completed, after all these years we are still replacing fire-damaged or destroyed items; parts of the collection still smell like smoke. Since the 2003 fire, the UGA Libraries has had no fewer than two major disasters and one near-disaster that endangered large portions of our Government documents collections. Remarkably, while these later incidents caused substantial building damage, the collections themselves escaped unharmed. Still, we are a prime example of why the inherent redundancy of the current and future iterations of the Federal Depository Library Program (FDLP) is an essential element in ensuring perpetual access to Government information; library buildings are often as fragile as the collections they house.
But July also offers happier memories. This summer marks the 3rd anniversary of the opening of UGA's Map and Government Information Library (MAGIL). In a time when many depository libraries are downsizing their collections or merging service points, the UGA Libraries chose to create a new library that focuses on providing access to our extensive but previously underutilized map and Government documents collections. Three years in, MAGIL is thriving. The collections are better organized and more accessible than at any point in the history of the UGA Libraries. Our long-awaited GIS services are poised to take off in conjunction with the Libraries' new Digital Humanities Lab that opens this fall. We continue to digitize Georgia state documents and are in the planning stages of a project to digitize Georgia maps. And with the recent hiring of our new GIS Librarian, as of September 1st we will have four FT librarians, three FT staff members, and 10 student employees dedicated to providing access to Government and geospatial information in all formats to UGA's students, staff, and faculty, as well as the citizens of the state of Georgia and beyond. The UGA Libraries did not just rebuild after the 2003 fire – we revitalized.
With the ongoing evolution of MAGIL and the FDLP, the UGA Libraries looks forward to continuing to play a significant role in the depository community. While we are committed to remaining a regional depository library, we unfortunately do not know the long-term effects exposure to heat and smoke will have on the materials that survived the 2003 fire. This is where the new Federal Information Preservation Network (FIPNet) comes in. Other depository libraries undoubtedly have documents that are far better candidates than ours for permanent preservation. In turn, we can focus on preserving those documents housed in our Science Library and former Map Library as well as our off-site repository that were nowhere near the fire. But we have to do this together; it will take more than one library or even a couple of libraries to get the job done. As we continue to discuss the new National Plan for Access to U.S. Government Information and FIPNet at the fall Meeting & Conference and beyond, I encourage everyone to consider how your library can get involved. Working together, the community as a whole can ensure access to the corpus of Federal Government information for generations to come.