Real-World Research: A New Approach for Marketing Government Information to Undergraduates
Details

Last Updated: December 23 2014
Published: December 15 2014
Written by Joyce V. Garczynski, Communications & Development Librarian, Albert S. Cook Library, Towson University and Carl P. Olson, Coordinator for Government Information, Albert S. Cook Library, Towson University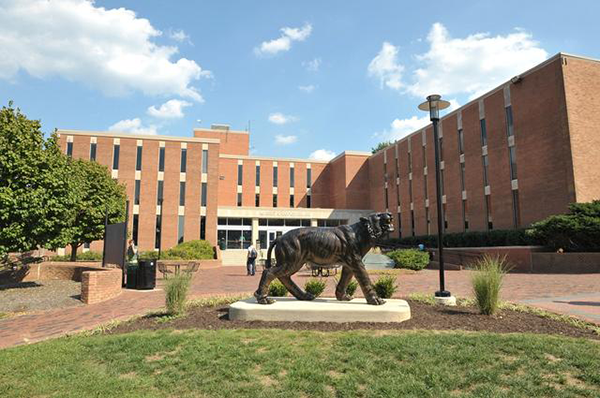 When you think of Government information research, what comes to mind? Is it complex mapping with GIS software, or sophisticated analyses of raw data downloaded from Data.gov? Here at Towson University's Albert S. Cook Library, we can help our students with these high-level research questions. However, since we are a public university focused on undergraduate research with practical application, many of the questions we get about Government documents are less complex. For example, we have students intent on studying abroad who want to know what vaccines they need. As a result, we have begun a new initiative to market Government documents to undergraduates by promoting Government information research as a way to answer real-world problems.
Entering this new market of practical undergraduate research is not without its challenges. Once thought to be the most optimistic generation about Government, millennials are showing signs of the cynicism that pervades other generations. A 2013 survey by Harvard University of voters under 30 found that their faith in most major institutions has been on the decline. This heightened distrust also occurs at a time when Government information technology has come under increasing scrutiny. Besides the difficulties that healthcare.gov users faced, an audit by the Standish Group examining nearly 3,600 Government information technology projects found that only 6.4% were successful. There are bright spots, however, that do suggest this generation could be a good target market for Government information. President Obama appointed the first Federal Chief Information Officer, and open Federal data and technology have been priorities of his administration. Also, appealing to millennials' self-interest helps them learn. David H. Roberts, Lori R. Newman, and Richard M. Schwartzstein of Harvard Medical School note in their "Twelve tips for facilitating Millennials' learning," that millennials tend to be narcissistic, and the authors recommend learning activities involving their typical day. With these challenges and insights in mind, we have begun to focus on teaching undergraduate researchers how Government information can help them in their everyday lives.
Our outreach to undergraduate researchers began with a workshop titled "Getting 'Real' with Government Publications," offered in 2013. In this workshop, we examined how Government information can help solve problems related to safety, health, money, housing, voting, emergencies, cars, and travel. For example, in the safety section of this presentation, we showed them the Maryland Judiciary Case Search, and we discussed how it can be used to conduct background searches on potential dates. We had about 20 people attend our first campus presentation of this workshop, and the students and faculty members who attended said that they found the workshop to be helpful. We also gave this presentation during the 2014 Depository Library Council Meeting and Federal Depository Library Conference and have put the rest of the resources we used on a single Web page.
At the conference, we received the suggestion to make the workshop more interactive and to partner with other units on campus and target the resources specifically to their needs. As a result, we developed two new presentations. The first, titled, "Top 10 things you can (and can't) do online with Government information" is targeted at journalism students and includes a series of timed research challenges. In each case, students are given the chance to negotiate particular research road blocks. For example, searching the National Archives for photographs of the Vietnam War often runs into copyright obstacles, since the War's most iconic photographs are property of Associated Press photographers. For each challenge, we present work-arounds using Government and non-government information. The second presentation is aimed at future study abroad students and focuses on researching countries and cultures. Here students are asked to fill in a Bingo sheet using selected sources on relevant subjects such as travel preparation, international cultures, and news, all using information available in public and private sources.
Attendees at each session said that they learned about new information sources. Given the success of our three workshops aimed at teaching undergraduates how Government information can help them in real-world situations, we hope to partner with other units on campus and develop additional targeted and interactive presentations.